OUR VISION
Be instrumental in orienting the society to receive service in true spirit.
Our Mission
By elevating service level yesterday, to meet tomorrow's expectation today, without fail.
A K Enterprises, since it was founded on 7th of April, 2005, believed in a vision to synergize the individual strengths and continually catapult to the next level.
Amit &Kallol, two dynamic professionals combined their individual strengths to make a team par excellence. Backed by a vast cumulative experience in Architectural Interior designing and execution, they set up the company to provide Design, Turnkey Solutions and Project Management in the field of Interiors.
A K Group today has experienced hands with the varied background ranging from Architectural Interior, Civil Engineering, Facility Management, and Project Management, which make up the core team, who are highly motivated and continuously engaged to provide solution and service to all valued clients in tandem with the latest trends.
The company takes care of all requirements from layout planning, design, detailing and graphics to complete execution of the works. The group operates from an office environment which is, system driven, functionally computerized and continuously upgraded with relevant and latest software applicable to the core business.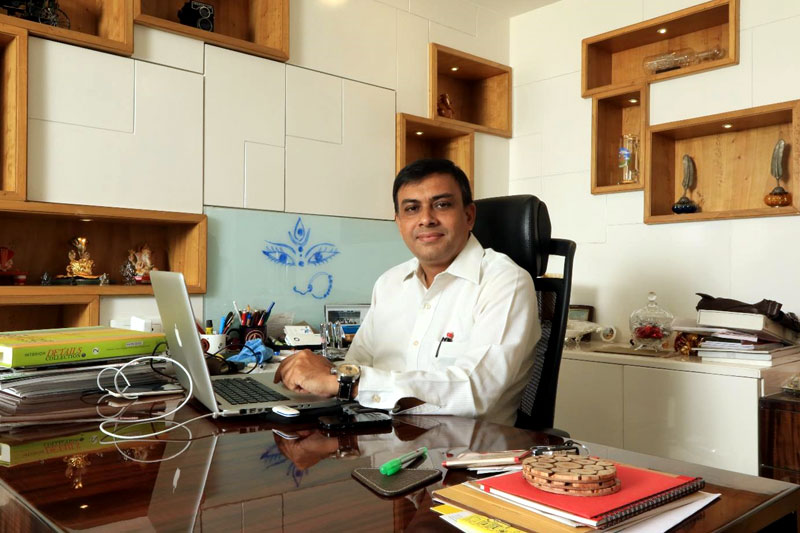 An artist by instinct and a designer by training he started his journey in the professional world from 1995 . With the inherent skill of visualization and his acquired skill set to transform it in reality makes him a complete designer to take up any challenge to create a new definition in a raw built space. Amit with the team of designers under his able guidance spearhead the creative aspects of the projects undertaken by the organization .
Graduating in Civil Engineering in 1989 and while spending considerable time in hardcore construction , developed an affinity for architectural and interior domain simultaneously. Project management and corporate affairs being an integral part during the professional experience, they comes handy while undertaking and executing the projects.